Thank you for your interest in our guided horseback riding tours!
Included in the top 10 things to do on Trip Advisor!!!
Our horseback tours are available on the beach and many of the trails throughout Central Florida's old oak forests and preserves. We can accommodate a maximum of five to six riders per session, with a maximum weight per rider of 230 pounds, and a minimum age of 10. Please use our "contact us" page to inquire about our tours, or ask any questions you may have. You may also call or text at 386-846-8386. We can often answer a text message a little faster than a voicemail or email. Gratuities gladly accepted.
RESERVATIONS REQUIRED
*Subject to tide conditions*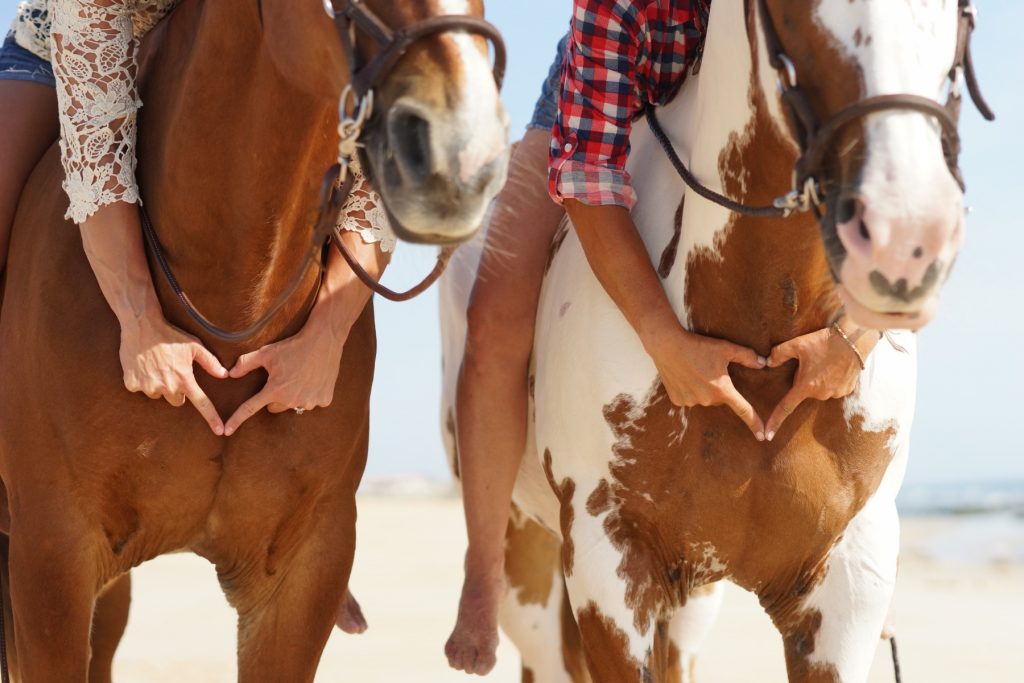 EQUESTRIAN
ADVENTURES OF FLORIDA
There is no better way to experience Florida's natural scenery than from horseback.

At Equestrian Adventures, we take pride in our horses and what our experiences have to offer: A unique look at Florida's amazing beaches, state parks, and preserves. Explore old Florida through oak hammocks, along bluffs and rivers, wide open spaces, and winding trails.

Contact Jennifer anytime to schedule a ride or use our online form, and she will respond with availability and additional reservation information. Equestrian Adventures serves all of Flagler, Volusia and Orange Counties, including: Jacksonville, Ponte Vedra, Saint Augustine, Palm Coast, Ormond Beach, Daytona Beach, Holly Hill, South Daytona, Port Orange, New Smyrna Beach and Orlando. We are centrally located and easy to reach from anywhere in Central Florida.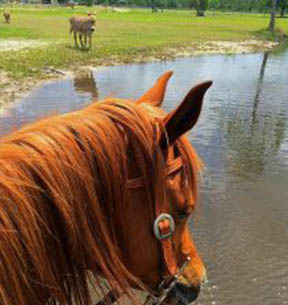 Explore a variety of Florida State Parks and preserves, offering a unique look at nature.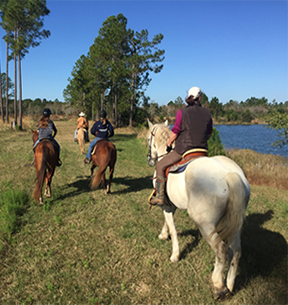 Create an exclusive and memorable equestrian experience to suit your needs and/or special events.
My girlfriends and I had a wonderful time riding together on the beach. This is an experience you don't want to miss out on. Jennifer's love for the horses really shows. They are well taken care of and you could see her bond with each one. I would definitely go again!
I had such a great time! I had only ridden once before and had no idea what to do. Jennifer was so amazing. She put me at ease. She "walked" me through all the possibilities. She kept asking if I was OK and even took pictures! I would highly recommend Equestrian Adventures and will certainly call them again when I'm in FL.
Incredible horseman and wonderful people
have done several rides with Equestrian Adventures. It has always been fun and peaceful. Very professional and friendly staff. I have enjoyed each ride and can't wait to come back for new memories and adventures. Highly recommended for all levels of riders.
What a cool and unique experience! My Daughter and I both thoroughly enjoyed ourselves!… and another experience checked off my bucket list! Jennifer did a great job of keeping us and the ride very mellow and enjoyable. If you like riding horseback, you gotta do this beach ride!
We had an amazing time. Jennifer and Kelly are the best!! Great horses. Gonna do it again for sure.
My sis and I went on a beach ride with Jennifer on one of the most perfect days….a bit cool with a sunset and the ocean waves creating a great background for pics of which they took many for us. The horses were in great shape, not ragamuffins like some I have ridden in the past, and very responsive to whatever pace we decided on. Thank you Jennifer and Kelly for a great day. Will DEFINITELY be back!!
PLEASE CONTACT US FOR MORE INFORMATION